WORKING HARD
TO DELIVER
ONLY THE BEST
FROM OUR HANDS TO YOUR FARM. YOU CAN DEPEND ON LUBING.
LOCATED IN USA
Our headquarters and factory is located in Cleveland, Tennessee. We have a large warehouse and offices dedicated to the design, development, inspection, assembly, and inventory of all products we offer.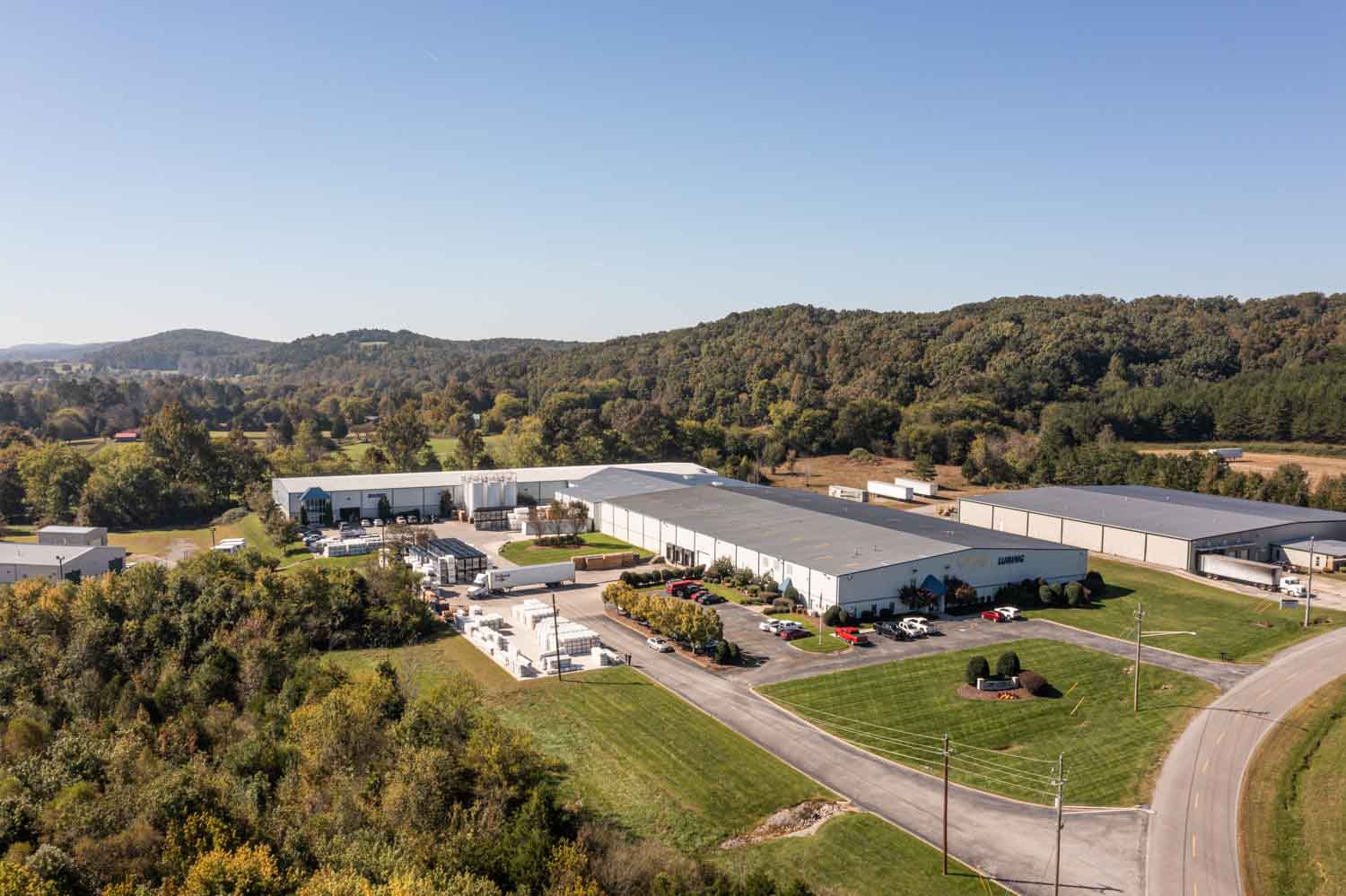 EGG HANDLING
Our egg conveying systems are designed to gently transport your eggs from the nest to the processing area, resulting in more marketable eggs.
DRINKERS
Your flocks require a consistent and reliable flow of fresh water, and our drinking systems deliver!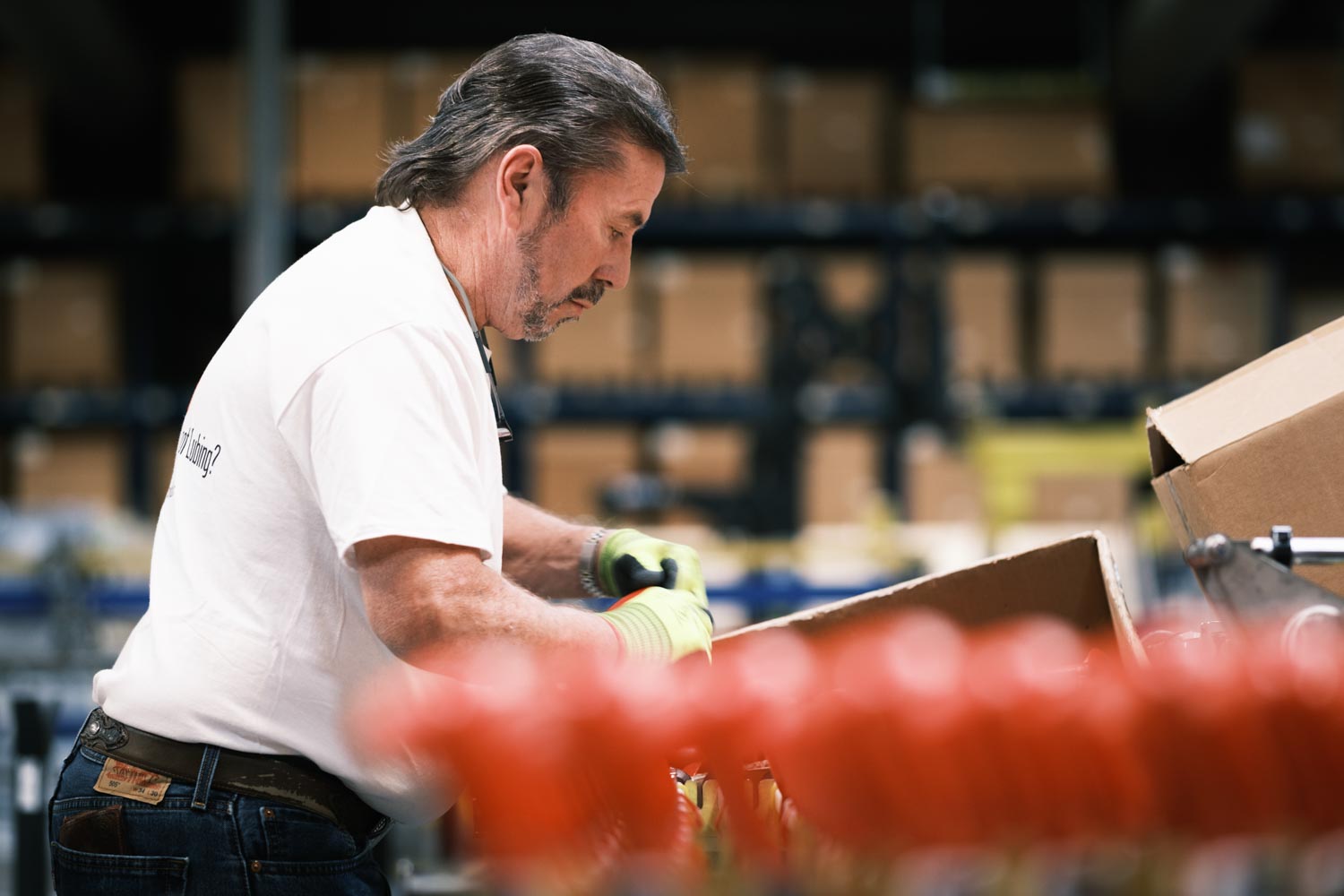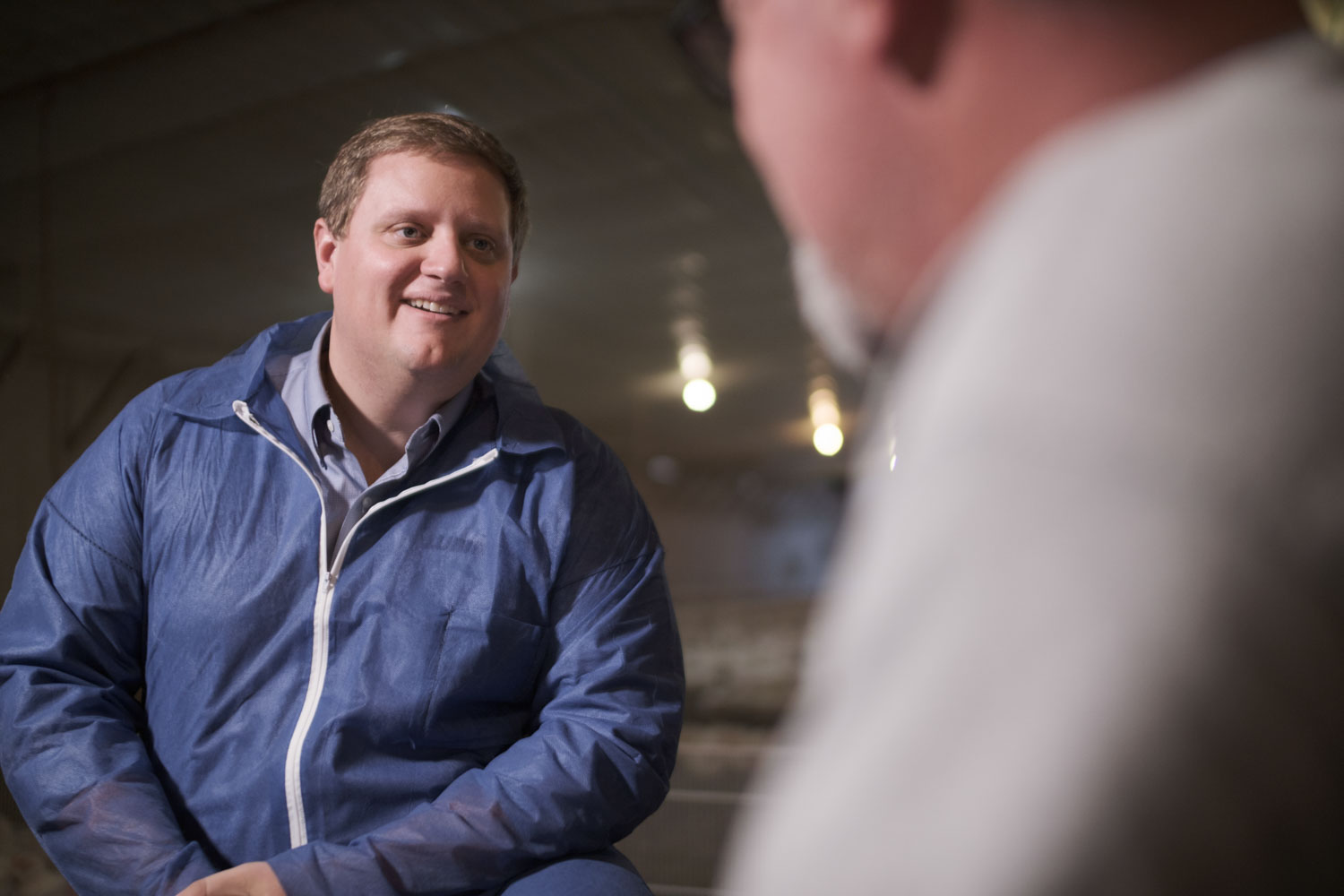 SERVICE AND SUPPORT
From the initial conversation, installation, and years after your first flock, we strive to deliver next level support to you and your flock.
We are hands-on when it comes to helping your flock excel, and are always available to help you find better ways to maximize your investment in the systems we offer.
1949 – An engineering technician named Ludwig Bening founded Ludwig Bening Machinenbau. The company logo LUBING was derived from the founder's first and last name. With 3 employees he started out in a factory building in Barnstorf, Germany producing wind-powered pumps for raising cattle.
1964 – After completing his studies in mechanical engineering, Egon Schumacher was appointed as engineer.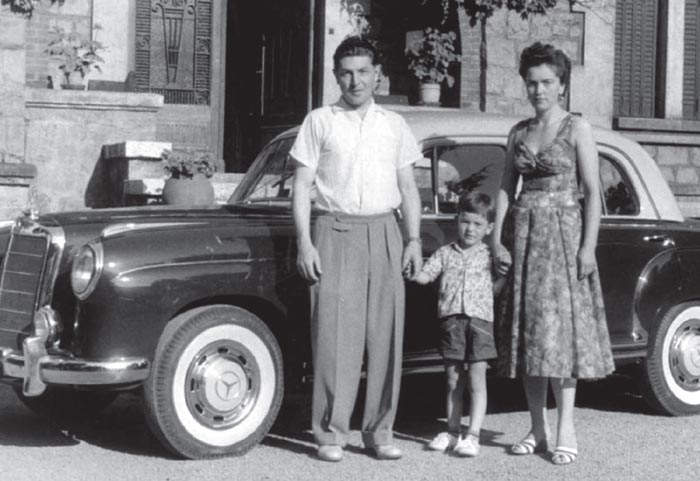 1967 – LUBING starts the production of nipple drinkers for laying hens and pigs with an order from Big Dutchman for 500,000 pieces.
1968 – Ludwig Bening dies in a fatal car accident. His wife Bertl Bening continues with operations of the company under the name "LUBING Maschinenfabrik". Egon Schumacher takes over as General Manager.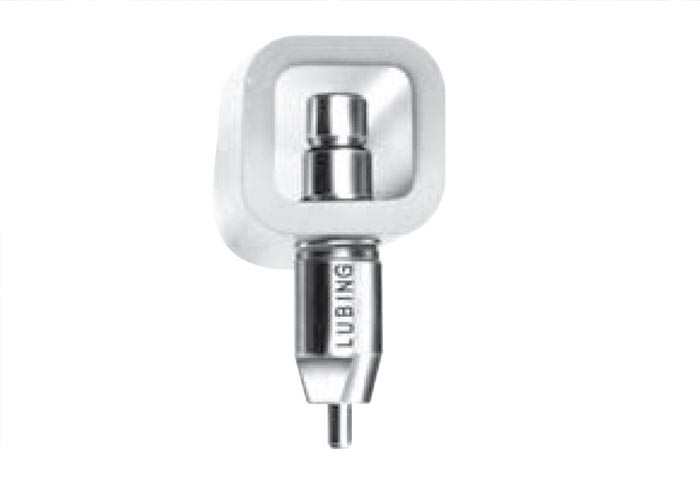 1970 – Production of drinkers for poultry and pigs is automated. The Combi nipple with plastic body is developed and patented.
1976 – LUBING starts production of the rod conveyor for egg transport.
1977 – BARKU is established. All pipes, profile and component parts needed for production at LUBING are manufactured in-house. Egon Schumacher also assumes the position of Managing Director for Barku.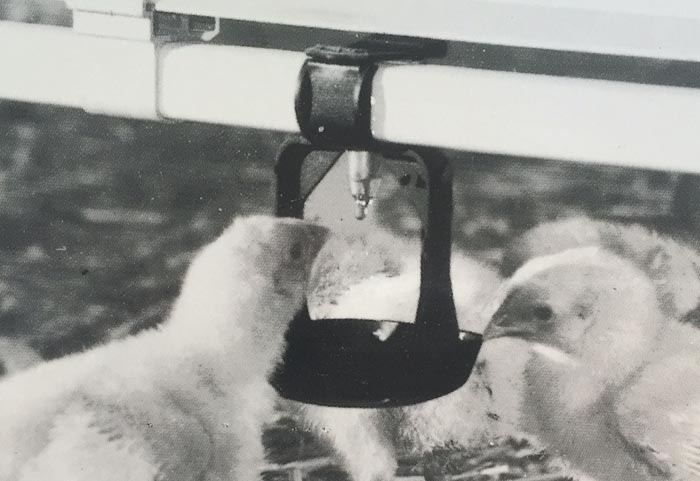 1982 – The curve egg conveying system is introduced.
1986 – Production of floor watering systems for broilers and breeders begins.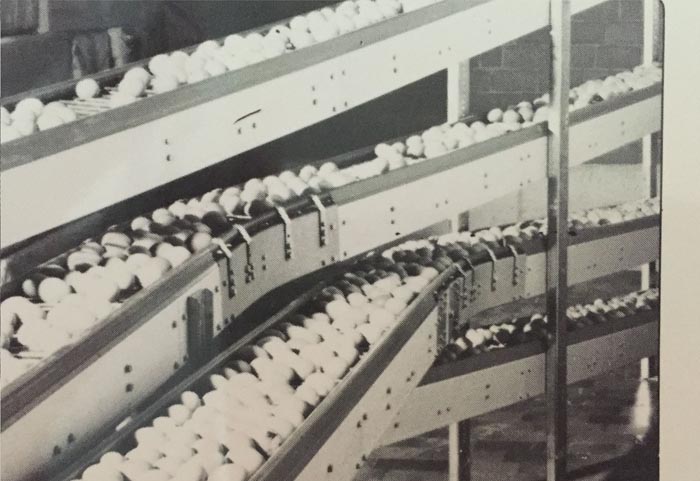 AS DEMAND GROWS,
LUBING USA IS ESTABLISHED
1988 – LUBING USA is established in Woodstock, GA and business explodes in the United States and Canada.
2002 – LUBING moves to Cleveland, TN under the new leadership of Mr. John Hawk. A newly constructed 52,500 square ft facility is erected with fully automated machinery to manufacture and assemble its product lines.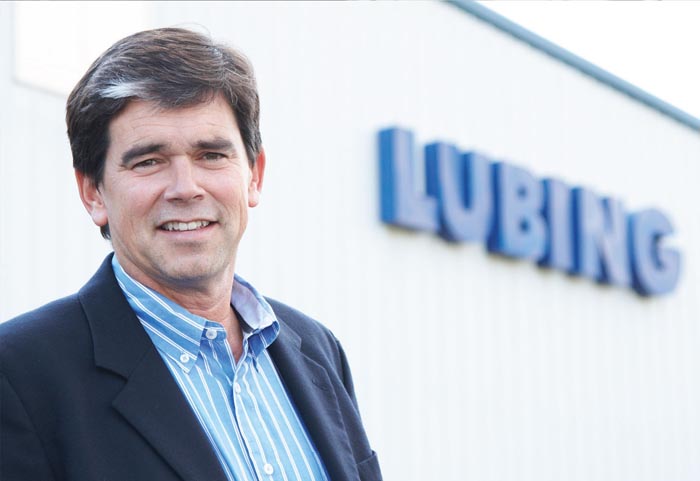 2003 – BARKU Plastics USA is established to help keep up with the high demand of plastic components. The BARKU facility includes 57,000 square feet of offices and plastic injection machinery.
2016 – LUBING USA sells 19.6 miles of conveyor and over 8 million nipples (55 million nipples are sold worldwide).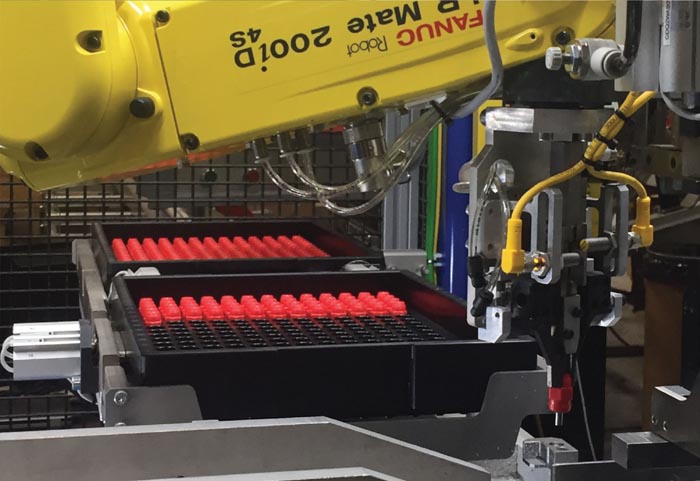 2022 – After a successful time as president John Hawk retired and his son, Chris Hawk moved into the roll of president of all North American operations.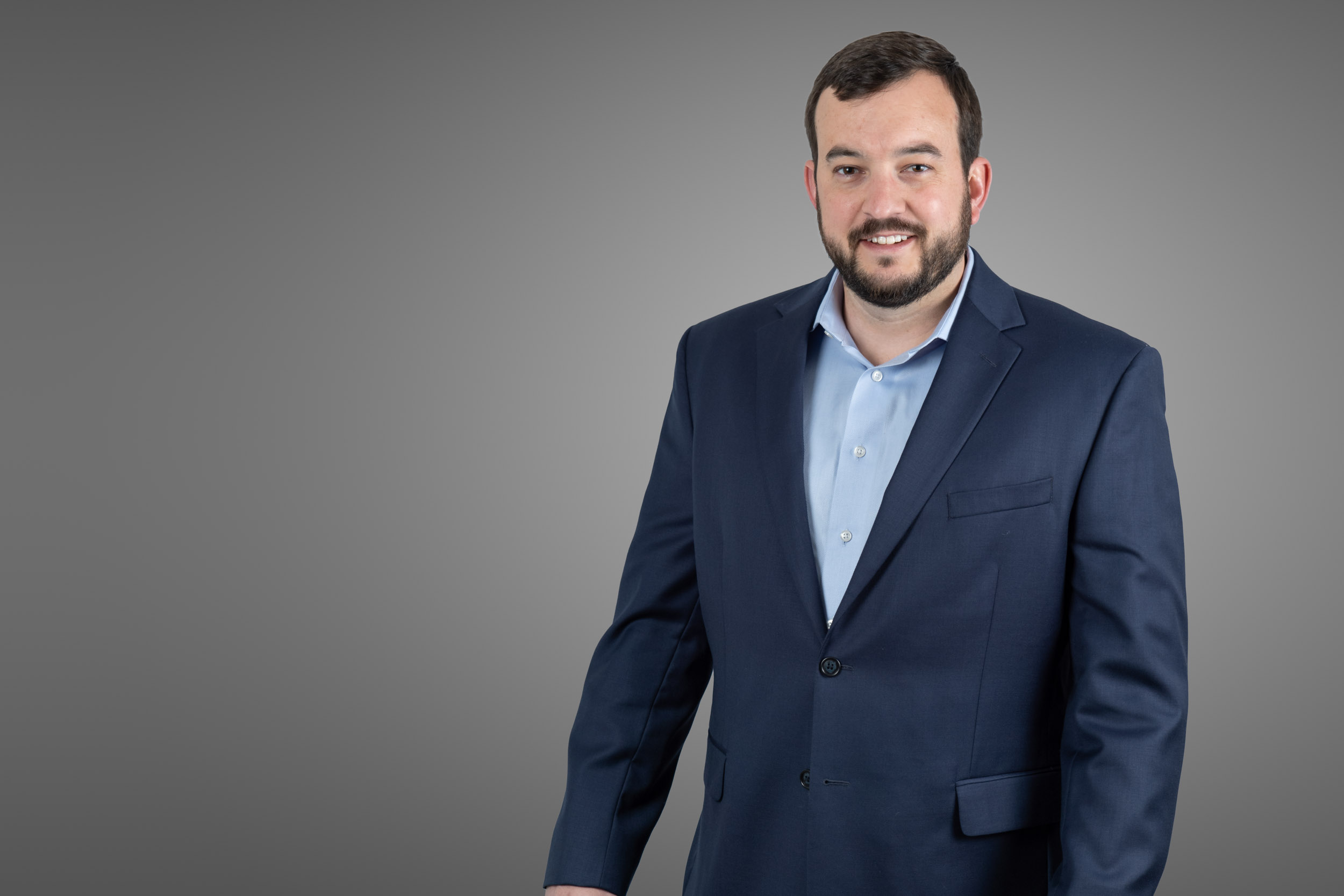 With more than 3 billion birds around the world drinking from a LUBING system, we have become a significant player in the poultry watering and egg conveying market.
Our goal is to develop cutting edge technology with the intent of providing customers the best opportunities to capitalize on their investment by maximizing their production and increasing their profits.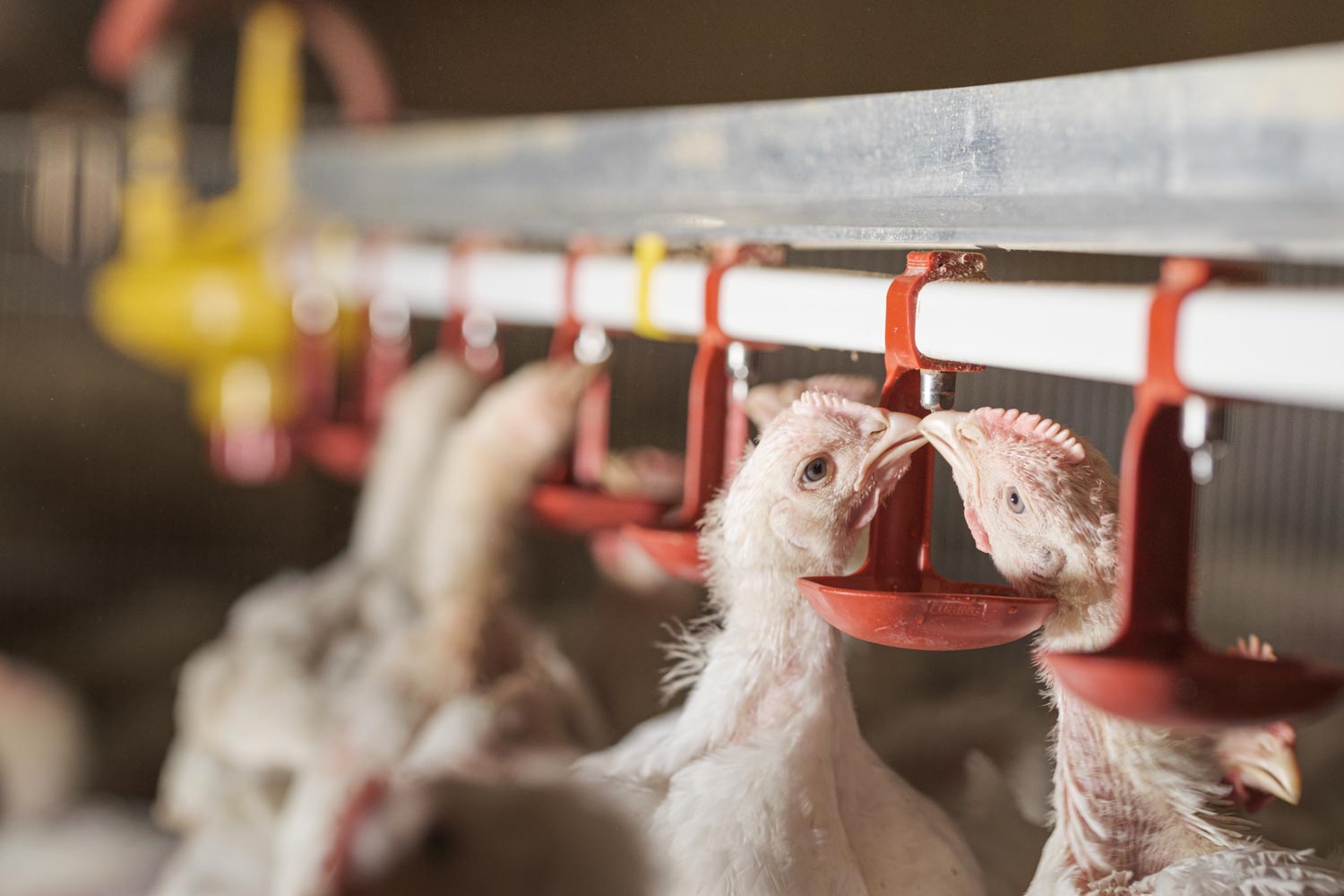 From all of us, Thank You!
We are grateful to everyone who has contributed to making LUBING a successful company on a global level. And we fully know that our success is only measured by the success of our customers.
Pictured in image are Mr. Egon Schumacher (L) and Managing Director, Mr. Markus Von der Assen (R) of LUBING Maschinenfabrick GmbH & Co.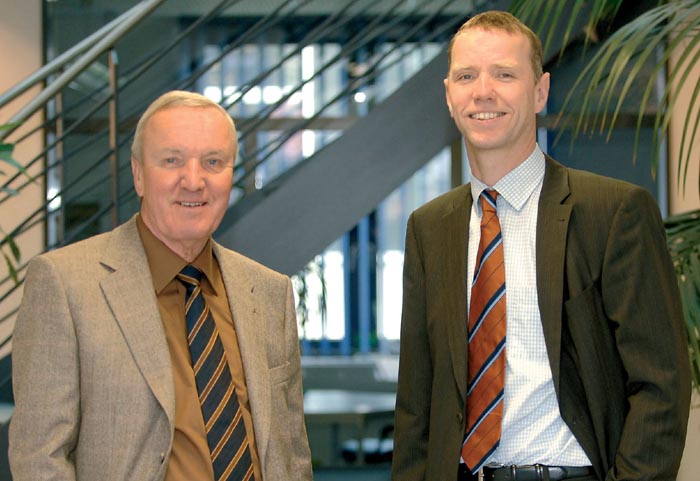 LUBING Systems, L.P.
135 Corporate Dr, SW
Cleveland, TN 37311