ELEVATE YOUR EGG CONVEYING
MORE THAN JUST A TABLE
The LUBING Accumulator Table offers increased flexibility in directing eggs into the graders from any LUBING curve conveyor or belt conveyor system.
Custom length and width available in 6-in increments

Custom configurations available (L shape or split tables)

Available in heights from 36-54 inches
Variable frequency drive unit available

Fully adjustable transfer plate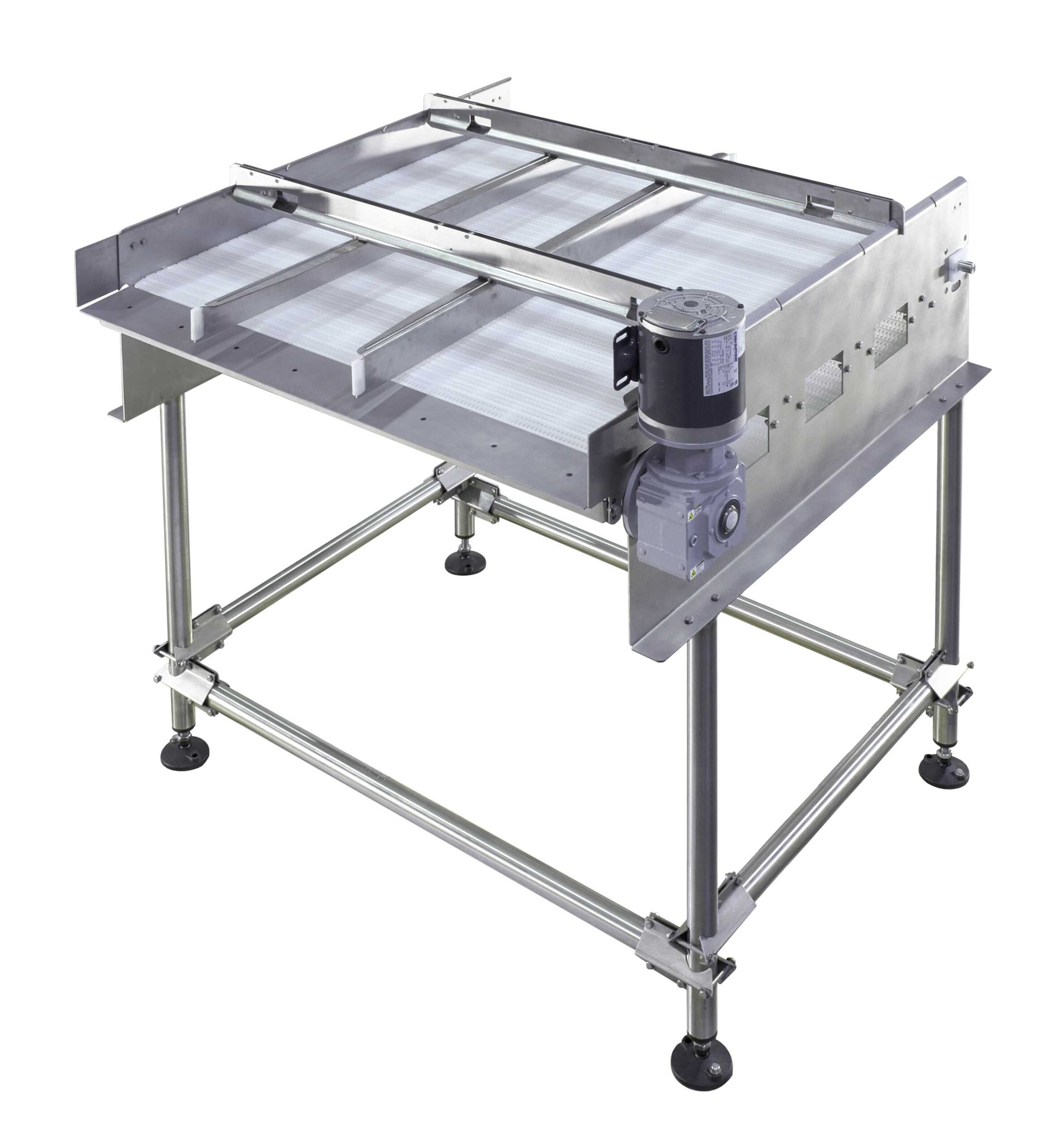 Diverter Arms:
Heavy-duty stainless steel diverter arms allow quick and easy adjustments by simply pushing them into position.
Rigid Design:
The side sheets are constructed with heavy-gauge stainless steel and the modular frame is constructed with 2 inch heavy-gauge stainless steel tubing.
Leg Supports:
The 2 inch heavy-gauge steel legs are firmly locked together to offer a structurally rigid frame while the adjustable feet allow for easy leveling of the table.
Gearbox and Motor:
Stober S-Series gearbox and 1/3 HP inverter duty motor.
Access Ports:
Openings on the side sheets offer easy entry for cleaning.
Bearings:
Features maintenance-free UHMW bearings which are easy to replace and service.
Interlocking Belt:
The USDA approved belt is made of polypropylene and is self-tensioning, and is available in gray and white.
UHMW Bed:
The interlocking belt slides on the UHMW bars to allow for a smooth and efficient egg transport.
LUBING Systems, L.P.
135 Corporate Dr, SW
Cleveland, TN 37311